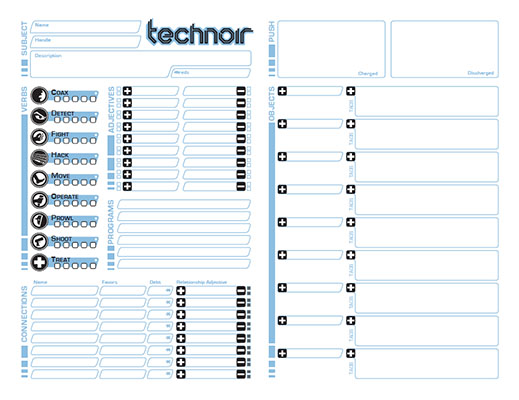 PROTAGONIST SHEET
This color protagonist sheet (which also plays nice in black-and-white) includes a clean sheet, an option with starter verbs checked off, and three sample characters.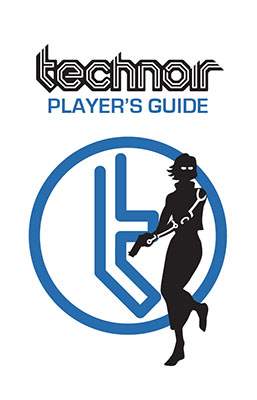 TECHNOIR PLAYER'S GUIDE
The player's guide features everything you need to know to make protagonists, role the dice, and lick your wounds in just 16 pages.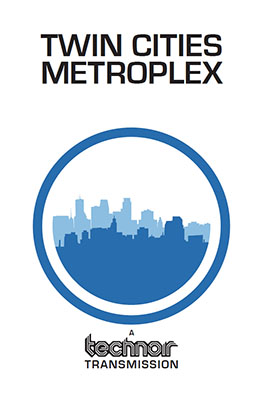 TWIN CITIES METROPLEX
Last year Daedalus Innovation laid off 80% of its workforce. Its completely robotic manufacturing facility and proprietary software do the work now. Meanwhile, the jobless masses out in the streets are growing fearful. And getting angry. A free transmission for Technoir.